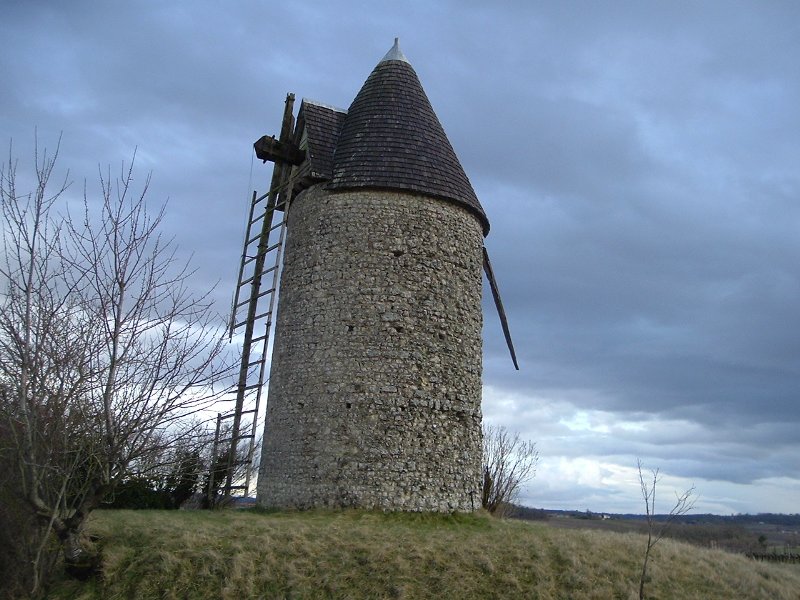 Just a few kilometers from our last site, we came upon what looked to be a cluster of old stone buildings on top of a hill to the left side of the road. Being proper explores combined with Frances general lack of firearms and No Trespassing signs led us to pull of the road and climb up a muddy tractor path to the unidentified stone structures.

We were quite excite when we discovered the old windmill pictured above.
Did you know..
The first windmill was developed by the ancient Persians in the 7th century ad.
1
Where to now?
If you have already looked for the hidden content in the photo above, you can go the NEXT PAGE of the photo journey, check out the PREVIOUS PAGE, or perhaps leave a comment or a quip on our Magnetic Board.