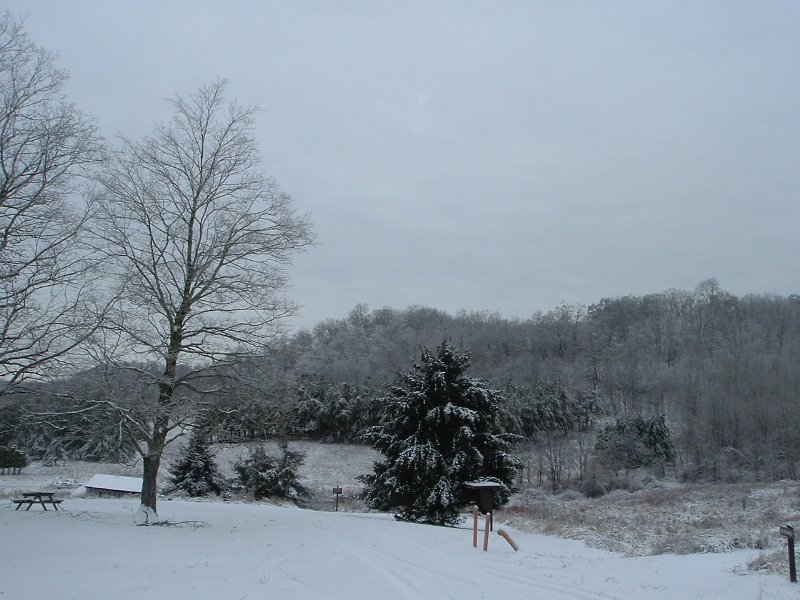 I currently find myself lucky enough to live on the edge of nowhere in Amesville. A tiny village in south-east Ohio endowed with a proper carryout, a mom-n-pop dinner, a post office, a bank (without an ATM), and a fine elementary school. Just a few miles up the road is what I consider my own personal recreation area, Gifford State Forest, the location the above picture was taken.

As much as I complain about Ohio's lack of winter weather, the environment this year was able to provide a few spurts of proper ice and snow. It was under this backdrop that I was boarding an airplane in Columbus, Ohio headed toward Paris, France, and my final destination Angouleme, France.
Where to now?
If you have already looked for the hidden content in the photo above, you can go the NEXT PAGE of the photo journey, check out the PREVIOUS PAGE, or perhaps leave a comment or a quip on our Magnetic Board.